I have "get a tumbleweed" on my list. Two have come into the neighborhood. One was on the street outside our cul-de-sac. It was Too Big: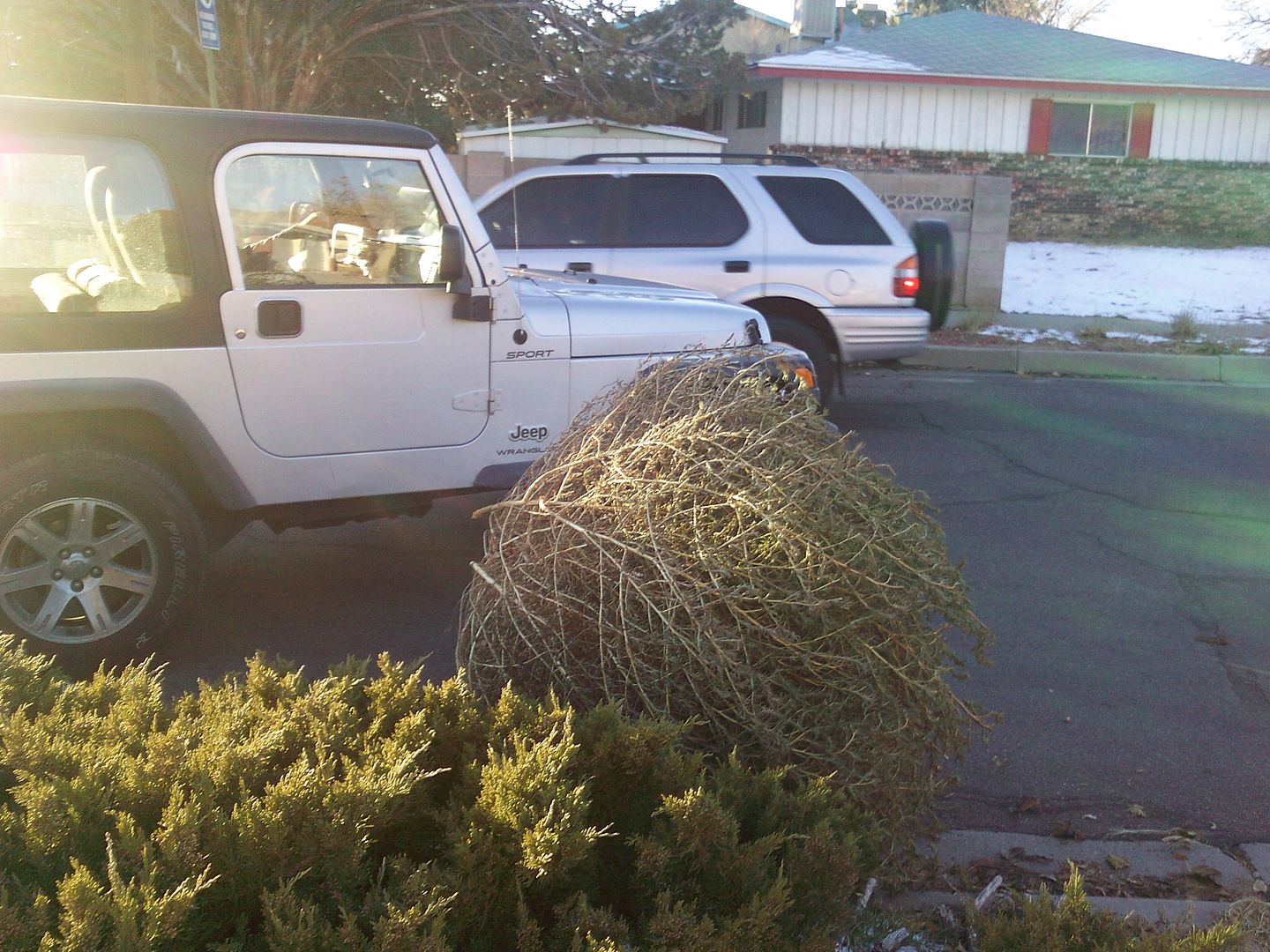 One came into the yard and hid by the trailer, but it is Too Small: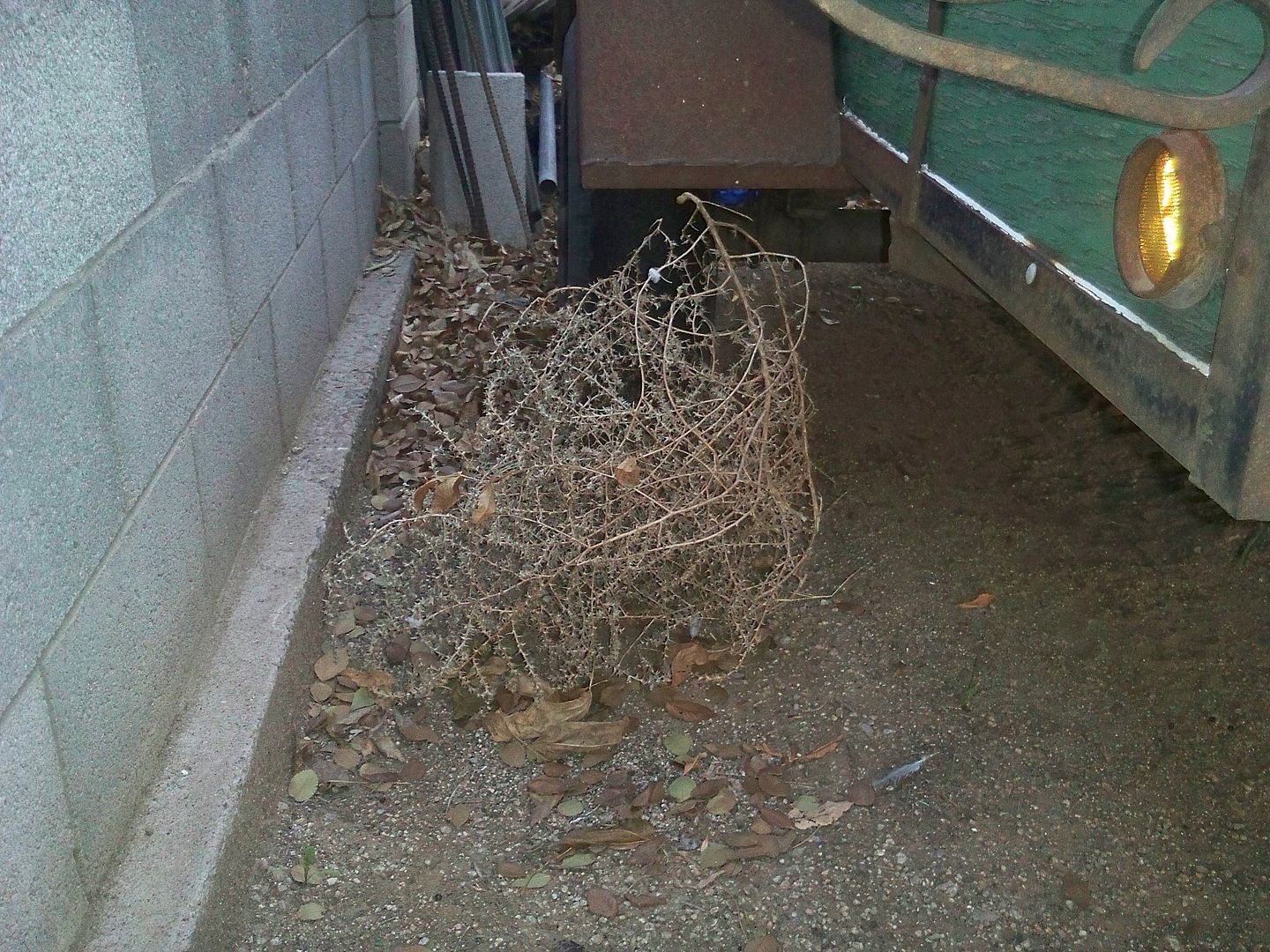 (It's broken, too.)
For the benefit of those who don't live around here and who are flying in, I will continue the quest (and press Marty to look, as he drives more than anyone else) for a Just Right tumbleweed.